BuyNow
Want to BuyNow?
BuyNow vehicles and goods mean you can purchase directly from the Turners website.
It's easy to tell which vehicles and goods you can BuyNow, simply look for the BuyNow price as below

You may still purchase a vehicle if it is in a live auction, it will have the green live auction box. You will still be able to purchase this vehicle up to 60 minutes before the live auction starts, so long as the "BuyNow" button is still available
If the item you want to buy has the blue 'Online Auction' box, for information on how to purchase please click here
More than 1,500 BuyNow cars throughout New Zealand
If you're in the market for a car look no further! We currently have over 1,500 BuyNow cars throughout New Zealand - from Whangarei all the way down to Invercargill.
Buying a car is easy with BuyNow. It means you can buy a car on the spot for a low price – you don't have to wait for an auction.
All BuyNow cars are covered by the Consumer Guarantees Act, learn more here.
There are many benefits of purchasing a BuyNow car, including;
A huge range of makes and models to suit every budget

Cars are priced to sell - no gimmicks, just a great price

No additional on road costs.
View BuyNow cars View BuyNow trucks View BuyNow boats View BuyNow buses
How to BuyNow
Create an account or log in and then simply click on the 'BuyNow" button.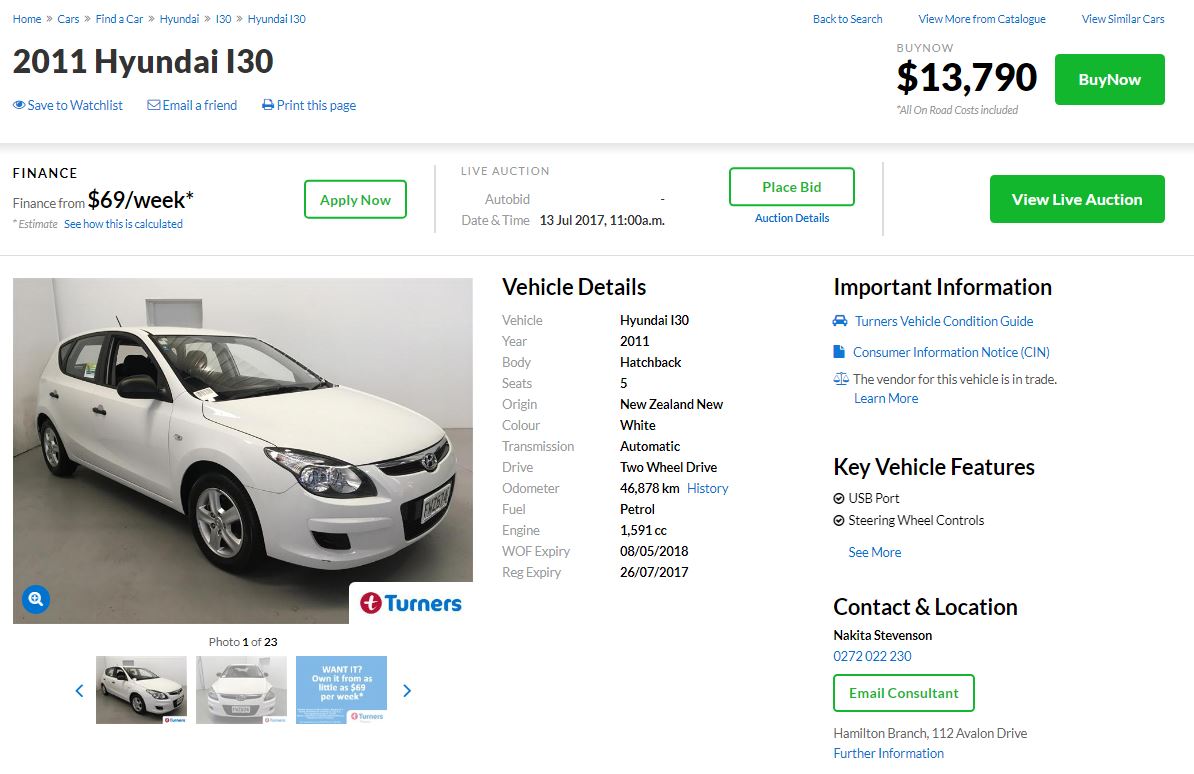 The next screen will ask you to accept the Buyer Terms and Conditions, and the Vehicle's Condition Guide.
To read these documents click on the blue links.
Once you have ticked both the boxes, you can press the continue button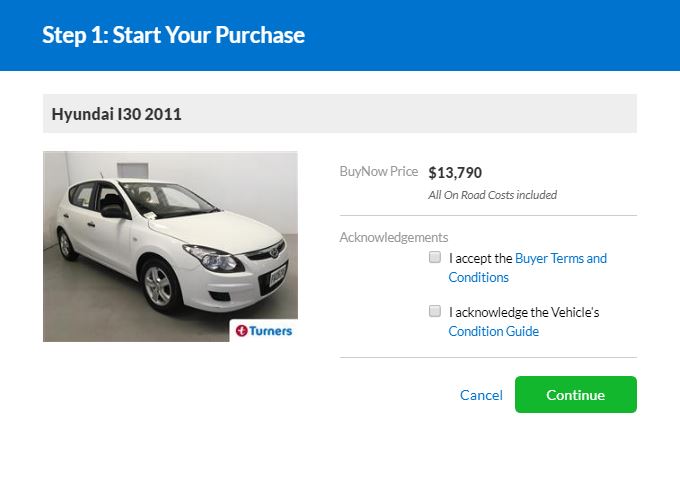 Next you will be asked to confirm your purchase.
The deposit you need to pay will be displayed below, this amount will be deducted from the credit card you have registered to your account, as below (up to $500).
Press "use this card" if you wish to finalise the purchase with the registered credit card, or "continue with a new card" if you wish to change the credit card registered to your account.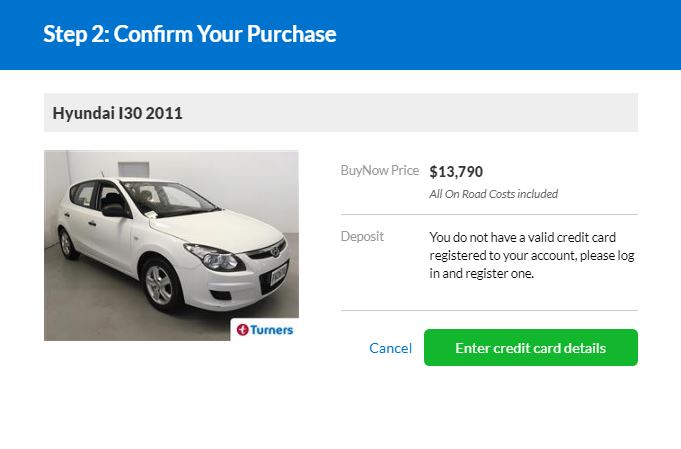 Congratulations on your new purchase! You will receive two emails regarding your deposit and balance.

If you have further questions, you may find the answer in our tools & tips.
Looking for a particular car?
If you're interested in receiving email alerts about a particular type of Buy Now car, you can set up a saved search from your Turners website account by following these simple steps;
Click the 'View Buy Now cars' link above
Log in to your Turners account, or create an account if you don't have one already
Simply select the criteria you're looking for and click 'Search'
Click the 'Save this search' button
You will be emailed every 24 hours with any new stock that meets your saved search criteria.
Need Finance?
Try us! Turners Finance offer competitive rates, better than what you might expect from a standard finance company or bank. Plus it's an easy process and approvals are quick.
To talk to our team about special BuyNow rates call 0800 438 346.