514 Angry Horses - 24th July, 2018
Jul 24, 2018
Loading...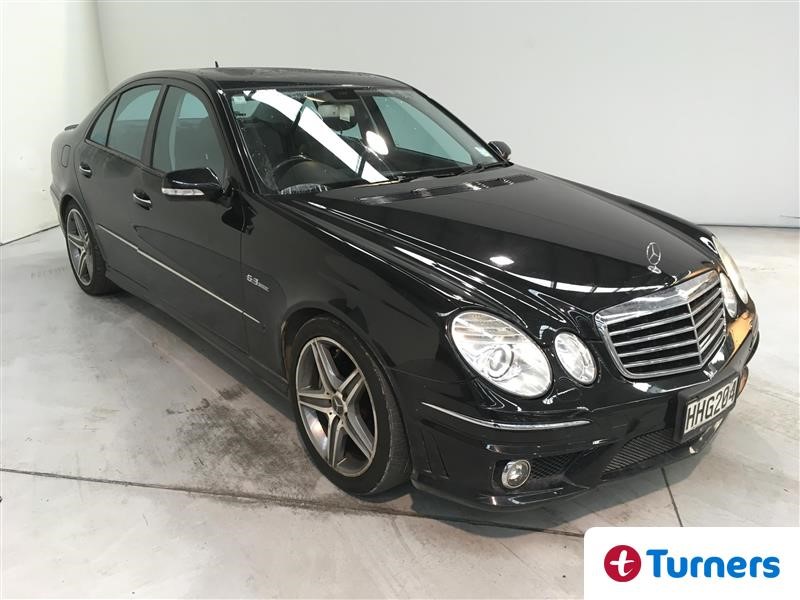 In 2006 the Mercedes E63 AMG was THE heavy hitter in the world of super sedans. It out powered the BMW M5, made the Audi S6 feel a bit puny, and it spanked the Holden HSV E-Series. It was insanely powerful and fast and would empty your bank account to the tune of around $200k. So when you see one with an auction estimate of $7500-$8500 you sit up and pay attention.
There was a war waging in the mid 2000s. The big German names of Audi, BMW and Mercedes were trying to out-muscle each other in the growing super sedan market. These were cars that had four doors and all the luxury of a five star hotel but also had Supercar engines that ate up the miles (and petrol) at staggering rates. BMW had the V10 M5, Audi the V10 S6 and Mercedes built an all new, normally aspirated 6.2L V8. All were great but the Mercedes E63 AMG was the most powerful and the fastest. The engine pumps out 514hp and is mated to a 7 speed automatic transmission. It'll take you from a standstill to 100kph in 4.5 seconds and, if not for the speed limiter, will keep going past 300kph. All of this is accompanied by a V8 symphony of Wagnerian proportions.
So what's the deal with this car? Well, it has travelled 115,000km and has all the options you'd expect with a four door Supercar. But at the auction estimate of a crazy low $7500-8500 there must be a catch, and there is. The car is a finance company repo and the basic mechanical report highlights a misfire and a drive-train thump. So there are some issues to attend to but as the auction is around three weeks away you have time to get it checked out properly.
Despite the issues it's hard to imagine you could go faster for less money than this and it's tempting to suggest it's a future classic in waiting. It's a serious car for comedic money so don't let it slide by. More details here.

Leave a Comment
Please login to comment