Foxy Frenchy – Fatal or Fixable? 1st August, 2016
Aug 1, 2016
Loading...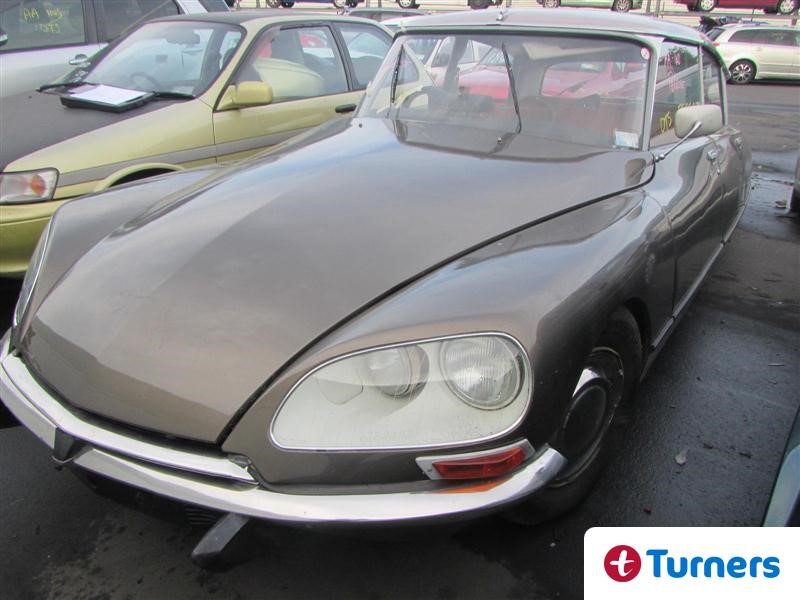 It seems a shame for an icon such as this Citroen DS to be scrapped but maybe that's its destiny if no one steps up to tackle the damage inflicted by a side impact. In these days of cars filled with clever gadgets and innovative engineering it's a good time to reflect on a car that was truly ahead of its time. And maybe it will inspire somebody to save this one.
Citroen launched the DS at the 1955 Paris Motor Show and within 15 minutes of its unveiling 743 orders were taken. By the end of that day 12,000 had been ordered. Imagine seeing this car for the first time in 1955 – it was like nothing before it and, to be fair, it still looked out of this world well into its 20 year production. But it wasn't just the shark like aerodynamic looks that were revolutionary. It was the first mass production car to be fitted with disc brakes and the suspension was hydraulic and self-levelling meaning no springs. At the time nothing came close to the ride and handling of a DS and it cemented Citroen as one of the most innovative car makers in the world, something they are still known for.
There are a couple of DS party tricks that always impressed me when I was a kid. Firstly, you didn't need a jack to change a tyre. You just pumped the suspension to its highest setting and then lower it onto a simple stand leaving the wheels off the ground. Secondly, the later models had headlights that moved with the steering. If you want that feature today you have to buy a high end car. And despite all this tricky engineering the DS was successful in gruelling rally events where rough roads were tamed by its amazing suspension.
You don't see too many Citroen DS cars in NZ which makes it all the more important that this NZ new 1975 example be saved. 1975 was the last year of DS production with only 847 produced. Overall 1.4 million were made and they are very collectible worldwide. Unfortunately it has sustained a decent hit on the right side and the damaged doors now reside in the back seat. Can it be repaired? I don't know. If it can't it will be a gold mine of spares for other DS owners. Being a low mileage, road legal car (before the accident) it might just be worth the effort to restore it though.
The auction is at Turners Damaged vehicles branch in Penrose on August 9th. More info here.
Leave a Comment
Please login to comment