Good buy of the week – 17th December 2012
Dec 18, 2012
Loading...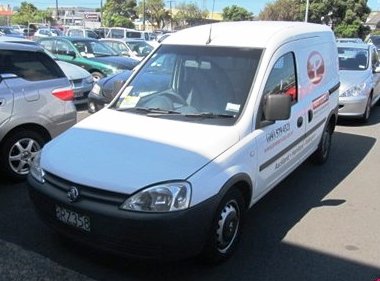 The Holden Combo van is no glamour car. It's not fast, only has two seats and isn't the most comfortable cruiser. However, it is really useful for carrying small pieces of furniture, boxes, plants from the garden centre and Christmas presents from the mall. If you are less than six feet tall and you remove the cage from behind the seats, you can just about lie down straight in the back and go camping in it.
The Combo is a Barina with a van body; it has a 1.6 petrol engine, power-steering, a CD/radio and this one even has air conditioning – but that's all you get. And being a van it really doesn't matter if it gets a few dents and scratches, and you only need to wash and vacuum it once a year.
It's hard to put into words the virtues of the humble Combo van but if you get this one as a knock-about vehicle you'll wonder how you ever did without it. At an auction estimate of just $1800 – $2800 it certain has the virtue of being cheap. Auction is this Wednesday at Penrose.
Leave a Comment
Please login to comment