Bargain buy of the week – 11th December
Dec 11, 2012
Loading...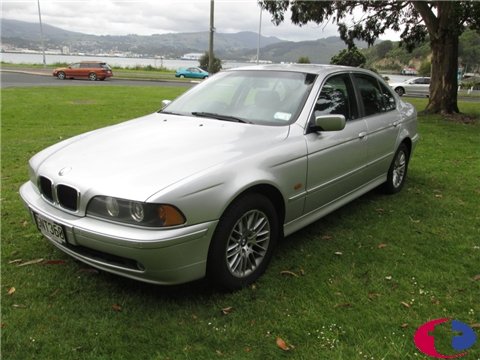 2001 BMW 525i
If you're in the market for something a bit classy, something that makes you look the business but your budget only seems to stretch to an ageing Mondeo that's been to hell and back with an uncaring sales rep at the wheel, then you need to look at this 2001 BMW 525i.
The E39, 525i was introduced in 2000, replacing the underpowered 520i. It has the cosmetic upgrades to the 5 series including a new headlight design, new rear bumper and interior upgrades, mostly to the electronics. It was a hugely successful model and the straight six engine has a very good reputation for reliability and longevity.
This particular car was sold new in NZ, has a relatively modest 198,000kms on the clock and has all the luxury and safety features you expect from a 5- series Beemer – leather upholstery, enough airbags to create a bouncy castle in an accident, electric everything and, most importantly, a look that says 'I'm doing pretty well for myself, thank you very much'. And if you manage to buy this car for the auction estimate of $3800 – $4500 then you will be doing very well for yourself, even if you're not as rich as you'll now look.
Leave a Comment
Please login to comment